STOC - State of the collection in 2014
Updated 2014-12-11
As we are comming to and end of the year 2014, it is also the time for the always present State of the Collection - SOTC.
STOC is the look back of watches that have left your, and the watches that have arrived into your little home.
From my point of view it has been very limited - said goodbye to more watches than I have said hallo to.
My old dweller 1665 had to go - at a very low price - but with a L-dial - so OK for me, and also my newest modern watch - the gold and steel submariner 16613 (complete with B&P).
The reason for this is that I have found my super nice explorer II - the 1655 - straight hand and very nice. The watch is very diffecult to find in that condition - and when talking vintage rolex - the condition is everything.
So right now my SOTC is that I have said goodbye to two watches and said hallo to one watch.
GOODBYE ;-)

WELCOME ;-)

List of watches I like and would love to have if money was no option
Updated 2014-11-24
With only one month to X-mas it could be nice to list what watches are on my x-mas list to people that would like to donate a present ;-)
I have my "NEXT watch list" page - where I update and change my focus from til to time. That list is more a mix of watch I want, and what could be a reality in the not so distant future.
That list can be seen here
"Next watch list"
Well I need to update it a little more - as the 1655 is now in the house.
Here are some other candidates for watches I would like - but probably not a real option when looking at the total cost. the watches are not in any special order.
Rolex day date White gold
Panerai 372
Patek P. Nautilus
AP ROO - old model.
IWC - big pilot
Omega Seamaster 300 - vintage
Tudor snowflake
Omega Speedmaster - from 1965 or 1969 - vintage
Rolex red Sub/Dweller
Linde Werdelin Oktopus/Hard Black
Rolex Explorer II - new
Rolex Sub gold 1680/8 or newer
Rolex steel/gold black dial GMT/Sub
Panerai 005
and many others ...
Some photos of my Rolex GMT - pointed guards - from 1961
Updated 2014-11-21
Somehow this watch is a much needed part of any "watch collection" - the Rolex GMT is seen as a simple solution of a problem. Travel transatlantic - so the need for two timezones was needed. A real tool watch from the days before watches became fashion. Back then a watch was more of a statement, and related to your needs. Just think of all the classic watches that came from that era. AP, PP, Rolex, Omega and other brands that did not make it through to the present time.
Omega Event in Copenhagen - Hvalplund - with vintage content
Updated 2014-11-19
Was at a little get together at
Hvalplund in Copenhagen
last week. There was a "presentation" for the new vintage looking seamasters in both steel, gold, titan, and mix of steel and gold.
It was a nice little event - where people could see and touch the new models, and get a drink of pink champagne while mingling around in the shop.
I went with a good friend of mine - that is much more into Omega then me. He has a out-of-this-world collection of vintage omegas, and his original omega seamaster 300 had many looks, also from the Omega representative (Martin I). Also
Kristian H
, from (timegeeks) and
Ny-pleause.dk's Nicolai K.
was on site. Kristian H with the Omega "Dark side of the moon", and Nicolai with a very nice Omega Seamaster 300 - the one I love the most.
It was very funny, to say hallo to Martin I. again. Martin was the first one I got a used Rolex from back in 2004 I think. It was my
rolex dweller 16600
- a watch that have seen so much wristtime. Next time I see Martin is at my visit to
Linde Werdelin
R&D north of Copenhagen. And now again in a different context - with Omega watches.
Well nice to get some bubble water and look and feel the new Omega "vintage" watches.
I like the steel model the best, the all gold was nice (1/4 kg gold), and the gold/steel version was nice as well. But the Titanium version left me a little cold - it was to light.
Below are some photos from the event. Enjoy the fun.
Some photos of my Rolex GMT - pointed guards - from 1961
Updated 2014-11-13
Somehow this watch is a much needed part of any "watch collection" - the Rolex GMT is seen as a simple solution of a problem.
This watch was my first intro into the vintage watch world of Rolex.
Some time for just some pictures.
Social media - my new idea
Updated 2014-11-12
Have been on differetn social media - facebook, tumblr, pinterest and my blog.
Somehow this is the new black - well I knew it a long time - but that people can stop their DAYJOB just becasue they have a instagram profile is still a little funny for my view.
So for my new test - I will see how many followers I can get on my Instagram profile, Pinterest and facebook profiles.
So please add me and join me in my quest to add new people to my "circles".
My webblog
www.watchblog.dk
- ONLY a simple HTML page - no fancy wordpress or the likes.
My tumblr profile is
Whichwatch
- again only my own photos.
And last my Instagram profile is
watchblogdk
again only with my own watches but will comment on other photos
Status pr. 12 November 2014
Webblog: Oct 2014 - Unik visits 4600 - Visits 7856 - Pages 15141 - Hits 522328
Tumblr: Oct 2014 - 146 followers
Instagram: Oct. 2014 - 25 followers
Some Nice to know in relation to bezel inserts
Updated 2014-11-05
Yes - I know that some of us WIS are a bit anal about watches - but that is the way we rock. Two watches can for a "lesser" WIS look almost the same - but for the real connoisseur two almost same watches can be very different. It all comes down to if the watches is "original" in all ways. It relates to dial, bezel, inserts, band and looks.
Rolex watches have in many years been used as tool watches, and as such have been serviced and parts that looked used or broken was replaced as you would do with any old thing. That is also the nice thing about the "rolex service" - that you get a "new" watch when it comes back from a service at a AD.
But for a real WIS this is not that good - we prefer the all original - where the parts are the parts the watch have been born with.
Again it is the best online place to get information on vintage rolex -
the vintagerolexforum
.This time related to
Bezel inserts on subs
and how to match these
Enjoy the fantastic knowledge here.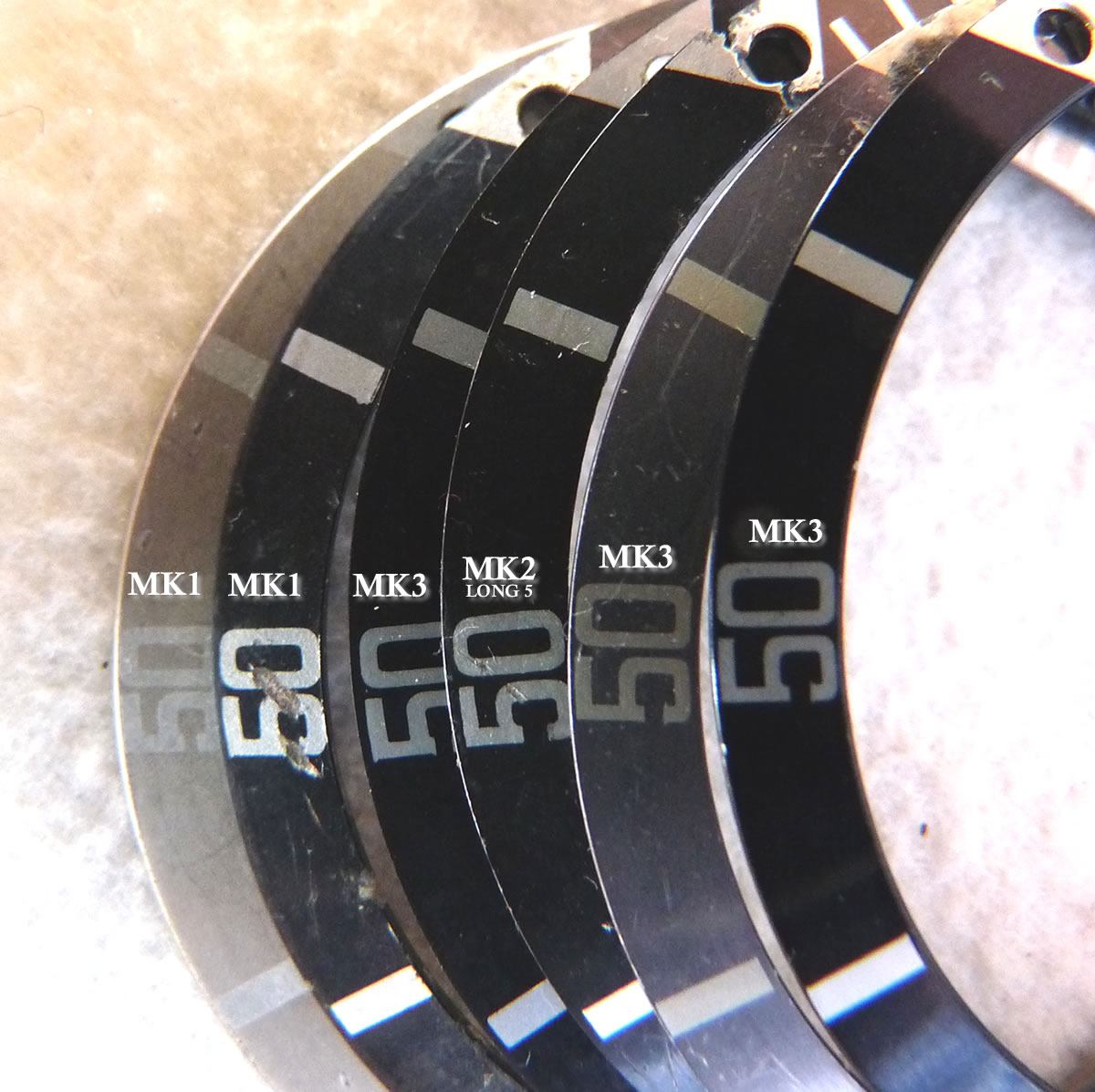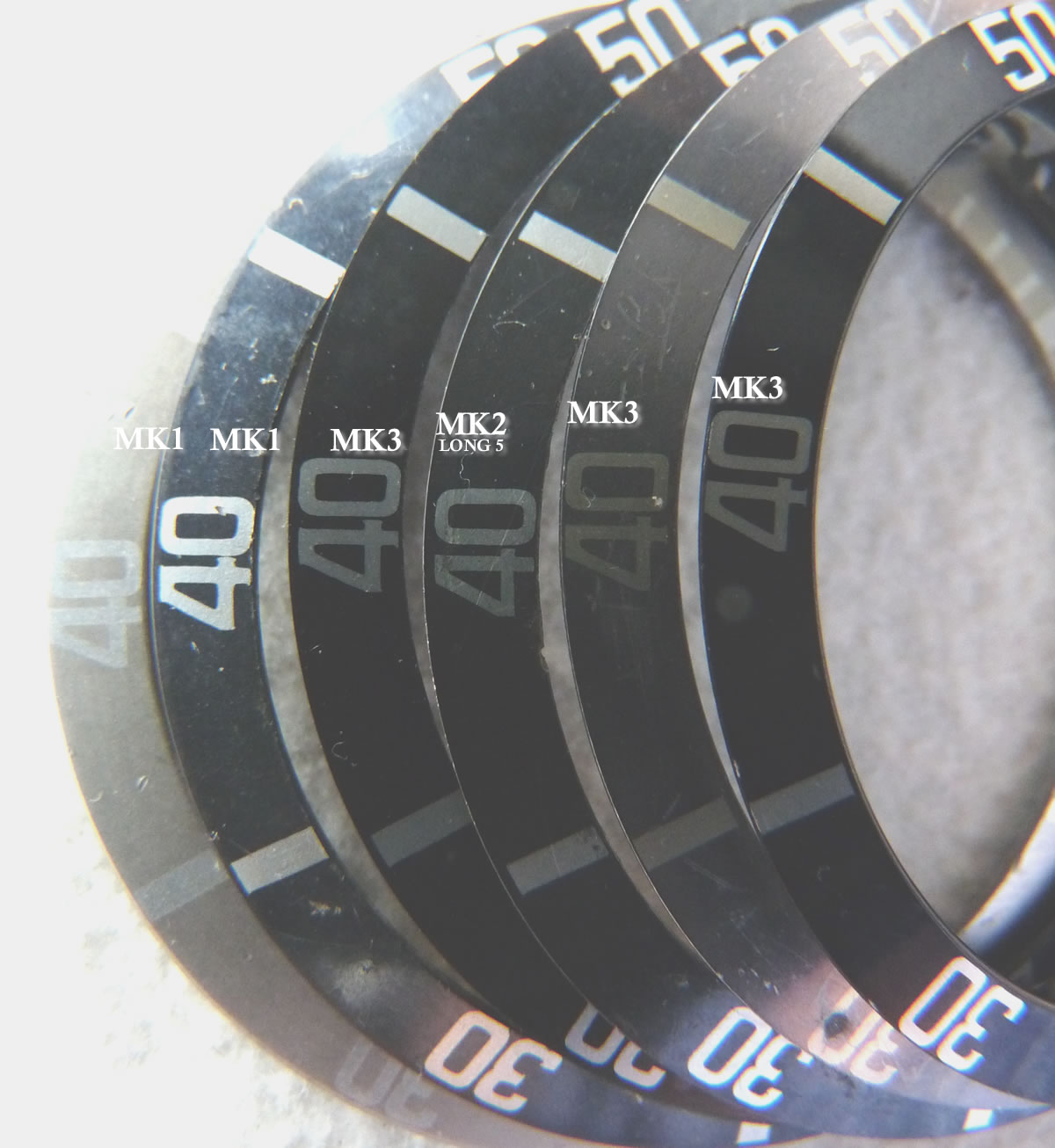 What are the state of the ONLY high end Danish Watch brand
Updated 2014-10-31
The "Danish" watch brand - Linde Werdelin - is the only real international known danish watch brand.
I was so lucky to get a view into the R&D shop in Denmark (Hellerup) for some years ago - and after that I decided to get a Linde Werdelin watch.
I went for a simple and classic watch from their first series. The Elemental watch - simple and still with the LW look.
Back then there existed only two models. The Elemental and the two-timer.
And I can remember when there Hard Black models came out - so nice and so tough looking. Back then you had multiple models to select from, even a Entry level model, where people like me could start the Linde Werdelin journey
When I look at the option now on the
Linde Werdelin
page I feel a little left out on the ;-)
The price for a entry level Linde Werdelin starts at 7.000 UK pounds. And to be honest - I like the cheap models the best.
Some photos from my R&D visit.
Some photos of my Linde Werdelin watch.
I'm a explorer man deep down.
Updated 2014-10-27
I feel that my last watch to be leave my cold hands are my Rolex explorer II (16550). SOmehow this watch have all the qualities that was the reason I selected this model as my first rolex watch.

The rolex explorer II - is what I see as the best dress tool watch that exist. The watch is also one of the LAST tool watches that are ONLY available in steel (Explorer II and Milgauss). The explorer II is also a type of watch that can be used for "heavy work" but at the same time be used as a dress watch. That was the reason I selected the Explorer II as my first real watch. Would not select a Submariner - the black rotating bezel - made it "to much" a tool watch, and a simple datejust was not for me. Here are the EXPII the perfect watch as I see it.

And yes I want the NEWEST EXPII model.




Maybe ONLY one more watch
Updated 2014-10-21
I have had this throught for some time - there are so many nice watches out there - but if I should only have ONE last watch for my collection, and that was it - what should I then get?
I have many watches on my next watch list - but this list will never be empty, always new watches are in my view.

But what if the watches I have now are to stay - but I could ONLY get one more watch, what would I then get.

In the watch world there is some kind of levels - basically you could put watch brands into three levels. Where there are a very few in the top. Here are the Patek Philipe a brand that almost is the highest you can get. Should that be a watch to aim for if it should BE MY LAST?.

Some days I say yes - a Patek 5711 could be my last watch, but then again on other days I find myself thinking that it might be to fragille a watch for me. I use my watches 24/7 - never take my watch of, doing all kind of work, including firewood chopping, building and sports.

But then I again think that a more robust watch could be a candidate. A classic rolex white gold day date. Simple and elegant, but probally more robust that a Patek.




Delay in my updates due to new tasks in my job
Updated 2014-10-08
Again there have been some major organisation changes where I work, which means that I have lost my role as leader for my old QA team. But it has also resulted in two new roles for me - one again as leader for a new and bigger team, and a role as overall responsible for QA across platforms and brands - a major task that will take months if not years to complete to a certain level. No changes in income - after all I should be glad to have a job.
So in theory have I got two new "jobs" on one jobs time ;-)

I will use my interest in watches to relax and get my mind into something different.



Classic watches from a time before the internet - Rolex Explorer II
Updated 2014-10-07
This time my talk will be about Rolex Explorer II watch, a watch that was released in 1971. This watch was like the subs - made for a specific purpose - aka cave exploration - where the time of say was difficult/impossible to "see". When making cave exploration for extended days deep inside dark caves.
In general the explorer is the same watch as the rolex gmt 1675 - only difference is that the gmt have a rotating bezel, while the explorer II have a fixed bezel.
At the time of the first Rolex Explorer II - the 1655 - the model was a major difference from the normal rolex sports watches. The dial was different, the hands was different from other sports models and the functionality was very limited compared. Some people thought that the dial layout was to busy. The functionality is very limited - only tell the time and have a 24 hour hand as well. The gmt at least gave two extra options. Use the rotating bezel as intended - to display a second time-zone, or use the rotating bezel as a method to measure time.
So after a initial launch of the first explorer II, the number of sold watches was limited in the first long time.
The watch never was a popular watch, and the number of rolex explorer II model 1655 must be very limited when compared to the other rolex tool watches. My guess is that the total number of model 1655 in real life is less than expected. And finding a nice example of a explorer II (1655) is becoming more and more difficult.
Only when the newer model of the rolex explorer II came in 1984/1985, it was more in line with the other rolex tools watches with same hands and now with sapphire crystal. I know - because I got my own rolex 16550 in 1985 direct from the local Rolex AD.
Rolex have now re-introduced the explorer II with the big red arrow hand but keeping the other rolex hands as the normal tool watches.
But back to the initial rolex explorer II - the 1655 - ak big red arrow - aka steve Mcqueen - that have now become a thought after model.
It is made as a special tool watch - cave exploration.
It has function over look as the main parameter for its existence.
This model have proven that over time function wins over looks.
Some photos below of the classic and now almost icon watch from Rolex. The Rolex 1655.
Panerai is still on my radar
Updated 2014-09-03
I still have one Panerai watch in my little collection - my trusty PAM 25C - a Panerai watch that have seen more than enough. A watch that have been through hell with me.
The quality of Panerai watches are not the best, but the "history" of this brand, and the community is something special.
Panerai was also the first watch brand that set of a major second marked for straps to these watches.
The way to change the look of the watch by replacing a strap was a nice new way to get a new look without "buying" a new watch.
My eyes are on the 422, 372 and still the classic 005 (logo) watch.
But when I try on my panerai now - I somehow feels that the watch are to big - never thought I would say that ;-).
Some of my Pam's that have left the building. Panerai 4B and Panerai 1B
Then some photos of my only present Panerai, the Panerai 25C.
Classic watches from a time before the internet - Rolex Day date
Updated 2014-09-02
This time I talk about the first real expensive watch. It was introduced in a time where the cost of watches was limited, and people didn't see watches as fashion items, and would see no issue in paying through the nose for a watch.
When the rolex day date was presented - it was at a price that made the watch for the few (and still is). It was described as the watch for the most successful people in the world. Where the tool watches was described as watches for people doing active things (diving, exploration, climbing,..), the day date was seen as the top of tyhe pop for business people.
And today the watch is still very expensive in the gold model, but if you want to be even more low key - just get the platinum model. Only WIS people will know that we are talking about a platinum watch - all other will see it as a steel watch.
When I started out in reading National Geographic Magazines - I quickly fell in love with the rolex ads. So over time my dream watch was a Rolex, but I knew that I would "never" be able to afford it. How could you pay 5-10 times the amount for a rolex diver compared to a Seiko/Heure dive watch?.
Well this is where we separate the WIS people from the "normal" people. For a WIS it is just a question of time before the need for a watch overcome the "functional" need.
So when I got my first rolex it was a giant step, but the Rolex Day Date was still a watch way out of my league.
Quick jump about 20 years forward to last year. I was able to get the a almost unworn and complete package of a Day Date. It is so nice and so sharp that a watch that are from 1980 (over 30 years old) still looks as if left the Rolex "factory".
I give you a super classic watch that always has been understated and overvalued. But there is something about a true gold watch that just can't be beaten.
This watch was a eye opener for me - before this watch, I never throught I would own a gold watch. But soon after I went and got the gold/Steel sub (16613) - and I do plan to get some more gold in the future.
Watches in movies - Exp III and Sabotage
Updated 2014-09-01
Have been at the movies with my work colleges and see Expendables 3 - and was expecting a galore of Panerai watches. I was not disappointed. Panerai watches are more than plenty in this movie. Last Expendables was a massive view of Panerai bronze watches, but this time a Richard Mille dive watches - now they take a big step up in relation to watch cost.
Next movie is Sabotage with Arnold S. Again a feast for watch people. The Moster Panerai is seen, and expensive AP is also seen together with unknown watches.
Again always nice to see many watches in movies - just funny how people in movies can change watches so many times during a movie.
My Tool watches from before watches became fashion - this time SUB.;-)
Updated 2014-08-28
This time I find my old Rolex sub model 5513 - a true classic - the james bond watch, the "father" of all dive watches. The simple look and functionlity only have made this watch a classic. The difference between a vintage rolex non-date sub and a modern rolex non-date sub are easy to miss when seen from a distance. I would say that only a WIS can tell the difference when seen on a wrist.
The first rolex sub was a result of the post WWII scuba diving with Jacques-Yves Cousteau as a forerunner of underwater diving. He also was part of the introduction of underwater cameras (aka Nikonos from Nikon).
This watch is also the inspiration from almost all other dive watches - I would go as far as to say that the rolex 5513 is the father of all dive watches.
The ROLEX SUB was born.
Initial only in steel, and the non-date model is STILL only available in steel - the trademark of a true tool watch.
My SUB / model reference 5513, is with serif. And a serial (1.7 mill) that makes it from about 1967.
Next in the series - The Rolex Day Date.
These old watch ads are just nice - they don't make it like this any more.
Updated 2014-08-26
In old magazines I have seen some very nice watch ads. They just don't make them like this any more. Now we have "ambassadors" for different watch brands, and not focus on the watch. Looks like if just a "famous" person wears a watch it must be good.
Maybe I'm a little old school that I don't give that much that for using famous people to promote goods.
I could understand if the famous people promote some stuff they actively use in there daily life. But maybe I'm just not to old fashion to understand the value of this type of branding.
Here are some old fashion type watch ads that I like.
My Tool watches from before watches became fashion - this time GMT.;-)
Updated 2014-08-11
I really like the look of watches from before watches became fashion. From a time where selecting a watch was limited to more limited number of models.
Where Tool watches came from Omega and Rolex, where tool watches was tool watches, and not a fashion accessory in different metals and colors. You could have any metal you liked as long as it was steel, and any dial color, as long as it was black.
The watches was made based on a function rather than looks. Just take the Omega ploprof, that was one beast back in the old days.
The Original Panerais was also to big to look good (now big watches are fashion - so it is OK now) - but the size and crown protection was based on function over looks.
There are probably more watches that fits in here. But for now I will explain a little why I like the vintage watches.
Back in the "good old days" tool watches was ugly. They where designed for one thing - there was no need for nice looks - the purpose was to have a working watch under most conditions, that matches the need the most.
The Rolex GMT:
This was a need that came from the overseas routes with new planes, meaning that moving from one continent to another was now no big deal. I also guess that for airline pilots the international timezone is GMT time (aka Zulu time). So having a watch that always had the GMT time on as well as the local time was much needed. Some NASA guys with a history in aviation have been seen with rolæex GMT watches.
The GMT was born.
Initial only in steel, but due to demand the GMT was also made in gold. Later the gold/stell version came to.
Mine GMT is the Steel version of model referance 1675, with pointed guards. And a serial that makes it from 1961. Hands and dials have been replaced as a real toolwatch - before WIS people became "anal" about original replacements (original parts - changes as part of service - not frankenwatch).
Next in the series - The Rolex no date Sub.
When watches was just watches and not major fashion item
Updated 2014-08-11
Watches have become more and more a fashion accessory than what it was original designed to do - that is display the time of day.

I don't really think that I'm aware of when watches became fashion - but for all purpose I would say the year 2000!!




What will be the focus in the future of watches.
Updated 2014-08-11
In general I feel that the watch craze have died a little. I feel that the increase in people interested in watches have declined a little, or at least found its level.
We still have the hardcore WIS people that drive much of the talk on different watch forums.
maybe it is just me - or do we see a small decline in the interest in watches?





My Next Watch list have been UPDATED!!
Updated 2014-08-04
With my latest member of the watch family - I now have a updated "my Next watch" list
List BEFORE:
Rolex Milgauss - GV - NEW model and it has grown on me
Rolex Deep Sea - New model - but a Mother Fu... of a nice watch. The big watch to end all big watch talk.
Rolex Explorer II - NEW model - what can I say - I'm a Exp II kind of guy
Rolex - 1655 - Old Explorer II - what can I say - I'm a Exp II kind of guy
Rolex - 1680 - Red Sub - Red writing is always nice
Rolex - 16808 - Gold Submariner - I start to like gold
....
New List:
Rolex Milgauss - GV - NEW model and it has grown on me
Rolex Deep Sea - New model - but a Mother Fu... of a nice watch. The big watch to end all big watch talk.
Rolex Explorer II - NEW model - what can I say - I'm a Exp II kind of guy
Rolex Sub - 16613 - Gold steel - I already miss it ;-)
Back on the job - vacation is over
Updated 2011-08-04
It is hard to get back to work after a nice vacation, where it has been sun, redwine and relaxing.

What can I say - on the watch state I'm for now done with vintage watches, and looking for some more modern watches.

Right now I'm looking for Rolex models that have been on my radar for some time.

Rolex milgauss GV - this is my sleeper watch - like the look - like it is special.

Rolex Explorer II - new model - this I must have - to match my other explorer II watches - I do have a thing with Explorer II watches.

Rolex Deep Sea - new model - to match my two dwellers.





FOLLOW me on tumblr
Updated 2014-7-30
When I am on vacation this blog don't get that many updates. But I have this TUMBLR blog that gets daily (almost) updates.

http://whichwatch.tumblr.com/

So Check it out. It's only photos of my watches in different looks and different places.



http://whichwatch.tumblr.com/
Vacation time
Updated 2014-07-30
Vacation time is also watch time. Where you take some of your watches with you to let them get some wrist time. For me it is my Rolex daytona zenith, Rolex day date 18038, Rolex dweller 1665 and last my panerai 25c.
The gold day date normally don't get to much wrist time in my daily life, but here in the vacation time it just looks great with my flip flops and t-shirt.



Rolex in the movies - 3 days to Kill - Explorer 1655
Updated 2014-07-02
Just say the movie - 3 days to kill - with kevin costner - after a link on
vintagerolexforum
His watch makes a big role in the movie - and what a watch. A rolex Explorer 1655, straight second hand and MkI bezel.
For a WIS this is a must see movie - watch is seen in start of movie, when he gets it back, and when he gives it away.
Movie still are difficult to get, but I have the following from vintagerolexforum and from imdb.com.
IMDB.com link
Nice to see this kind of watch in a movie - that is not product placement. Only way to get this kind of watch is very limited.
Follow me on Tumblr and Pinterest.
Updated 2014-07-02
I also post on TUMBLR and PINTEREST if you would like to follow me there.
I'm posting mainly from mobile on the fly.
Pinterest is on http://www.pinterest.com/cmyk2112/watches/
My watches on Pinterest
And on TUMBLR it is on http://whichwatch.tumblr.com/
WHICHWATCH
Vintage is full up for me - for now.
Updated 2014-07-02
With the latest Explorer 1655, my vintage quest is put on hold.
I know that I might change my meaning again, but for now I will not look at another vintage watch.
There is something special about vintage watches - that is for sure, but I feel that I have the right amount now, and don't feel like adding another vintage watch any time in the near future.
My vintage consist of the following Rollies.
Rolex 1675 - pointed guards - nice dial and all in all a nice version of the original GMT
Rolex 5513 - a classic Rolex sub.
Rolex 1665 - the beast of a watch - the first real dweller - the great white
Rolex 1680 - First sub with date - Top hat
Rolex 1655 - First Explorer II - with straight second hand
And now my non-vintage Rollies.
Rolex 16550 - black dial - my first Rolex and last to go.
Rolex 16610LV - The 50 years Sub. Maxi dial and everything
Rolex 18038 - My Day Date and ONLY gold watch
Rolex 16600 - My second Rolex - The modern dweller.
Rolex 16520 - My only chronograph - a true Rolex classic.
My Rolex 1655 - straight hand
Updated 2014-07-01
This watch have been on and off my "next watch list" for many years. But never really been a valid candidate as the price for a nice version was much more than I could defend.
Besides the price, I have always had a soft spot for this model. My first Rolex and the LAST to go is my
Rolex explorer II - model 16550
, as this was given to me on a special occasion and by a special person.
A good friend of me had a super nice example of the 1655, all original and with correct band and a dial and hands to die for. But these versions are few and far between. And if you find them the price will be high. Good quality demands high prices.
Well the story is that this 1655 is now in my family, and that I at the same time said goodbye to my 16613 (sub gold and steel) and my 1665 (with L-dail).
And now to some information about my new Vintage Rolex 1655.
My model is the first version of the Rolex explorer II 1655 with straight seconds hand (more about the different 1655 versions later).
My 1655 is from 1972 (stamped in back case).
My model have the correct bracelet 7836 and correct 280 endlinks, and claps stamped 4/71.
Dial is the version with Dial mk.I
Bezel is the Mk.II version.
Dial and hands are close to perfect
Case is only lightly polished.
Serial is 3.03 Mil.
Patina on Dial is super nice.
It has been on my wrist for more than 2 weeks and I must say that the explorer II rolex versions are very underrated.
Some photos of my new 1655.
Rolex Explorer II - 1655 - aka Big Red Arrow - aka Steve McQueen
Updated 2014-06-27
People that have been following my watchblog will know that I have had my eye on the old version of the Rolex Explorer II for some time.
I could not defend for my self to use that kind of money on a watch. Right now this watch is my most valued watch in the collection.
I have been looking at many 1655 watches over the years, but all the possibly watches somehow failed. I went for a very used and "cheap" model, but never got hand of one. Then a number of other watches came (16613, 1665) into my family.
Even if my 16613 (gold and steel) was a watch I liked very much - the watch did not find any mercy from my wife. Every time I had my 16613 on - the wife looked at me and said - please put another watch on - this makes you look like a accountant (not that there is anything wrong with that).
I then also had a "extra" 1665 with a L-dial when I found a used 1665 with a nice patina dial.
Somehow me watch friend that had a super nice 1655 (I have seen it a multiple times) contacted me and asked if I would like to make a swap with my 18038 or 16613 plus cash.
I then went into a mode of yes, maybe, no,... Should I get a deep sea or should I get a 1655 ...
I tried to sell my 1665 - but there was NO one interest - I ended up selling my 1665 for 4900 euro/6500 US - not a high price - but the dial was a L-dial, and people ONLY want a T-dial.
Then I thought about my day date (18038) - should I sell it or should I keep it. Initially I was OK to use it for trade, but in the end I decided against it, as the Day Date has ALWAYS been The ROLEX watch for me. So after many thoughts - the day date mine to keep.
Many days later - weeks later - I jump in - I would like to get the 1655 out of my head, and if my 16613 could be part of the trade - so be it.
So to make a long story a little shorter - trade the 16613, sold the 1665 and plus some extra money, I got my 1655.
The price can you always talk about - but I know I have the finest version of any 1655 straight hand, more on that later.
So here it is:
Swap or Not - gold vs Steel
Updated 2014-05-26
Well when I have a number of watches that I love, and is given a new possibility for a nice watch.
Should I then jump into the sea and get it or should I stay with my watches.
The dilemma is that I can make a trade plus cash towards a dream watch for me - the rolex explorer II (1655), if I let go of my newly day date 1803 (complete package and everything /NOS) that I love very much. The watches are two different beasts.
The swap is like day date 1803 (B&P) + 5k euro (7k us) for the 1655 (with nothing)
Lets say I'm very close - just need a little extra push.
My pro and cons.
Pro the swap:
The 1655 have been on my radar for many years - but the prices are just to high to justify (for me)
The 1655 is makrI/II straight hand
The 1655 is with original band
The 1655 is with a dial/hands that is just perfect.
The 1655 in this condition is for me difficult to find.
My 1803 don't get the wrist time it should
I can always find a used 1803 again - maybe not in same condition but close.
My 1803 is NOT a favourite by the wife
Money spend will be forgotten
If I don't do it - will I regret it
The 1655 will get more wrist time than day date.
Cons the swap.
I can maybe find nice 1655 for a little less - guess I pay 3k euro for the perfect example and straight hand
My 1803 is NOS - and just perfect
I can save the money to get a other watch ..
As you can see I have a dilemma -but can find most pro for the swap.
Now for some pictures - please note the the original 1655 band is not in the picture - and the new oyster band will not be included.
My 1803 (NOS) - with B&P
The 1655 (Very Nice) - with nothing.
My trip into Panerai - coming from Rolex
Updated 2014-05-26
Some basic information about me and my trip in the watch world. (the very short version).
My first "real" watch was a Heuer Professional Diver - quartz, that have been through hell, but is still working and for me have some history.
But had always dreamt of a rolex - don't we all before we get our eyes open ;-)
So my next real watch was a rolex exp II (16550) brought directly from the AD in 1985, and even if I did have my look on the rolex sub, I selected the exp II - and have never regretted this. The exp II is the one watch II will keep forever.
This watch was my daily watch for almost 20 years, until I got my next rolex, and now it was time for the rolex dweller 16600, and my first used watch.
I was bitten by the watch bug, and the rest is history.
Now I got a multiple number of watches before my first Panerai.
Some of the watches on the way to the first panerai.
I had been looking into panerai, but was not that happy to pull the trigger...
But in 2007 (almost 7 years ago) I went and got a Panerai 004B.
And boy was I happy with that monster of a watch.
Just check it out - that is one nice watch ;-)
I'm sorry to say - I sold this watch - and yes you can have sellers remorse.
Then came my Panerai 25C - yes - my daily watch for many years.
Then I sold my Pam 4B (to finance yet another watch), and got my Panerai 1B
That watch also left my little family... So the only Panerai watch I have is my Pam 25C. Then came a slow Panerai period - where I went back to Rolex, and also looked at other brands (Linde Werdelin), and what I never thought was possible - my quest into the gold (semi-gold) watch world.
Some of the newer additions...
But Now I'm back and checking different Pam models.
I'm looking into
Models /000/005/243/372/64/87
I do like the "older" versions somewhat better than the newer models.
What is a fair price?
Updated 2014-04-05
What is a fair price for a watch?
Well it depends on your way of thinking. I could ask the same in relation to cars, shooes, pocket knifes, etc.
I value of a watch should be based on their second hand value. If you can sell it again, for a price that match your initial cost. Well I guess that the watch is priced fair.




Is vintage in decline?
Updated 2014-04-03
Looks like I'm getting my Rolex dweller 1665 back. Sometimes I feel that the number of people with a focus on vintage Watches are in a decline. The watch golden era, was just before the financial crisis, and the way back takes some more time. It looks like buying the more modern models is a safer way to go, than paying the same amount for a beautiful vintage watch.



Box and Papers (b&p) what is the deal?
Updated 2014-02-23
When buying a new watch it is now normal that you get box and papers. But when buying a vintage watch, you have to be lucky if you also get the original box and papers. In the old days, long before the internet and the many different watchforums, people bought a watch to use, and not as a part of any collection.
So would you pay extra for a vintage watch with b&p?
Yes I would,



My quest for the next watch - part 1 - Rolex
Updated 2014-02-22
As always, I'm on my quest for the next watch. And because I don't have the contacts to get watches at a discount, or watches almost free, I. most always select my next watch based on many factors.
I will not buy a watch that cost $$$$ whiteout the possibility to sell again with a minimal loss. I will only buy a watch I will wear, eg. no safequeens for me, and last the watch will also probably be a watch I have wanted for some time.
Right now I have 4 brands (5 if you push it) that could be a candidate for the next one in the family.
They are:
Rolex
Linde Werdelin
Panerai
Audemars P. ROO
Patek
Let me describe my thoughts about each brand - first one up is Rolex.
Rolex:
Rolex is my first real watch after my Heuer. And probably the brand that many people think as a brand to explore on many levels.
The Rolex is also a brand that have their own way of working. If it ain't broke don't fix it.
This has been the status for the last many years, but lately they have begun to follow some of the watch trends that have been underway. (vintage, history, size,..). But one thing that Rolex is not know for, is their focus on vintage Rolex. And for me with 50/50 between old and new Rolex, their service prices are not good for my pocket. So for me getting a new /old Rolex will be a secure investment, a brand I will forever be involved in, but also a little dull, when a new Rolex just will be number x in my little collection.
My Rolex candidates are:
Rolex deep sea.
A real toolwatch , nothing special
Rolex millgauss GV
Rolex explorer ll - new model.
What is the status for me in 2014
Updated 2014-02-22
Been a little inactive the past months. This is mainly due to other priorities and a little more focus on my work. But I plan to be more active the on my blog and on different watchforums.

Right now my watch status is "looking for a new used watch".

1. trying to sell a watch.
2. looking for many different Watches.
3. continue to look for Watches.






Link to danish webpage with Rolex sub and GMT info
Updated 2014-01-11
When looking for Rolex information - you can start to look around the net or maybe your so lucky that the information can be found on one page. I found this page (in Danish) that have the very basic information related to rolex subs and gmt.
And the best advice Danny gives is "buy the seller"!!!!
Check out the page here
SUBCENTRAL:DK
You will find info related to dials, inserts, etc..
Do you like color on your watch or not?
Updated 2014-01-12
Most of the time I like the more simple watches, simple in look and simple in function.
But that is not the complete truth. But sometimes I find that watches with color can be just the right thing.
The first colorful watch I got was the Rolex GMT - the red/blue bezel is just right.
The next color watch I got was the Rolex 50 years sub - the 16610LV (lunete verte = green bezel) in 2003. This watch have been the talk of the twon for some years.
Was the green sub only a limited version, or was the LV model a new color. As it has turned out the green bezel submariner is now a part of the submarine models. Now in a more beefed up model with ceramic bezel.
I like the "original" green sub - the first modern rolex with maxidial - and you still have the possibility to change the green bezel with a black.
Then came my latest color watch - my Rolex sub 16613 - gold and steel with blue bezel and blue dial.
It have a little more punch in the colors than the other watches with black dial (GMT and LV), and the gold adds some more bling bling to the watch.
But in the end I find that I always return to the simple look again and again.
Do I need a Patek watch ?
Updated 2014-01-11
The more and more I think about my way in the watch collecting / using time. The more I'm looking into the more expensive watch brands.
Is the end of the road for me a Patek Phillipe watch??
I really think that a Nautilus could be my final watch, maybe one together with my rolex'es. And also a Audemars ROO could find the way to my home in time.
When I have my Patek Nauilus and my Audemars ROO I will rest my case ;-)
Maybe only some more exotic watches that can tickle my brain



Again a fantastic story on a watch
Updated 2014-01-04
I love to read these watch stories where you get a complete watch story from the original owner and the life the watch have lived.
Again it is on
vintagerolexforum
where a watch dealer have found and all original Omega Speedmaster and a Rolex sub from 1958 - in all original shape.
Just take a look at the super nice Rolex after it have been through a minor service - it just looks so nice and perfect.
And after the service - just take a look at the rolex
I suggest you head over to the foum and enjoy the many nice photos.
My quest into Linde Werdelin watches ...
Updated 2014-01-02
Will it continue - maybe - The Linde Werdelin watches is for me what I would call my sleeper watch.
I like the design - it is special, the idea of a real tool-watch (even if the sale of the rock and the reef is low).
The present watches "only" includes the spido (but in many different looks) and the Octopus (again in many looks).
I miss some of their old models - my own Elemental is very nice - understated compared to the newer models.
It has some time since I last looked into the Linde Werdelin watches and the LW people have moved away from my last (and first) visit at their R&D in Denmark.
Check out my little
Linde Werdelin story here
, and I really need to update
my Linde Werdelin INFO page
- last update about a year ago.
Maybe it is time to a new visit to Linde Werdelin and see what have changed - what are under the radar - what is the next move.
I have some idea for LW.
Entry watch - have people move into the LW world with a "simple" watch - ala sub non date
Personalize watch - why not let people personalize a watch - one of a kind watches LW have done it before.
I can only suggest that you check out
their site
- and look at my old factory / R&D tour on these pages.
Some of my photos from the R&D tour.
And some photos of my Linde Werdelin watch - The first Elemental
Watch Military Codes - information
Updated 2014-01-03
I don't have any Rolex milsub aka 5513/5517 - even if this is a dream watch for me - but I do have some other military watches that are avaliable for all people out there.
Again the
vintagerolexforum
is THE place to check for any vintage/special rolex watches. The amount of knowledge that exist in this forum is second to none.
Just check out this detailed desciption of UK military watch codes on
this LINK
.
Just some minor extract from this thread...
Nato Stock Number
NSN arrives around the middle of the 60s : it was studied to make a perfect identification within NATO of every kind of supplies ( from bullets to spare parts for laundry machines) , in order to have an easy classification and supply of all items already in use or expected to be used in the military environment.

It consists of 13 digits so defined :

A) the first 4 digits define the SPECIES (=sort ) code ; in other words they define " the family " to which belongs the item , so for ex. 5305= screws , 6645= wrist watches ;

B) digits 5 and 6 are the code of the country who has given this NSN , that can be different from the country who has made the item ; so for ex. a watch produced in France can have the country code of another nation , such as Germany or USA .

Some country codes are :

-- from 00 to 09 : United States

-- 99 : UK

-- 12 : Germany

-- 14 : France

-- 15 : Italy

C) the last 7 digits are the own item code : so all 7 digits codes describe an item ( or a group of items with extremely close features ) within the nation that has requested this particular NSN.

This means :

1) the 7 digits code is defined as " with no inherent significance " , so it doesn't give any evident information about the item ( in other words it's completely at random ) ;

2) it's progressive and depends on the time in which the codification has been requested ; for ex. " 545.7078 " can be a lamp and the following number ( " 545-7079 " ) a ground-air missile.

3) some 7 digits codes have been used by more than a country ( as for watches ) some only by the country who has created that code.



Some UK examples :

*) a British Army Smith watch delivered in 1970 had this NSN : 6645-99-961-4045 and the complete delivery code would be :

W10-6645-99-961-4045

1579/70.




I have the following Mil. watch that are easy avaliable for ALL.
STOC - State of the collection 2013.
Updated 2014-01-03
As the year ends and a new year starts - what have left your collection and what have entered your collection. From my point of view - 2013 was a very quiet year - nothing much happened on the watch front. But let me summarize.
Last year 2012-2013 I sold my Panerai 1B, and got number two of the classic Rolex 1665 and my first real gold watch - my Rolex day-date 18038.
What did 2013 bring then ?
Also a first - my first gold/steel watch - the Rolex 16613 - with blue dial.
This watch has some history on my part. When I was traveling in Africa back in 1980-1990, with my Rolex Exp II (16550), I first saw this watch in real life on a man that "really" live the life. So from that day on - that special Rolex (submariner with blue dial and gold and steel), have had a place in my mind.
And in has been on my wrist for the time I got it until now - only replaced with my 1665 - the watch I see as most classic - in the same league as the 5513 (just a little more beefy)
So for 2013 it was:
Goodbye to ---- Nothing - I do have my other 1665 on sale - but still in my collection

Welcome to ---- Rolex submariner 16613 - first gold/steel watch


My quest for a Rolex Exporer II 1655 - ongoing
Updated 2014-01-03
My quest for the simple Rolex Explorer II (1655) is under way.
But as things goes - the "time" to get this watch is a little uphill compared to the more "normal" price watches out there. I'm in the process of talking my self into the idea that a Rolex Explorer II (1655) is a must. But somehow it can be a difficult task, when you compare the price with that of a new small car!
I think many WIS people have this dilemma, how can a watch be of that value, after all it is just some steel and some "paint".




2013 is NOW in Archive - Please check them out
Updated 2013-01-04
Remember to check out the
archives
- There might be some funny info for you in the many archive pages.;-)
Welcome 2014 - and good bye 2013.
Updated 2014-01-03
Now we have entered into 2014 and as always can look back on a year gone bye. What have we done with our life, have we enjoyed life enough, do we want to change something, was was good and what was bad. Well from my point of view 2013 was one busy year with my normal work, why my wathcblog.dk and quest for new watches was on a low.

The year have been so busy - no real summer vacation, many extra hours on the job, and changes in the organization. I start the new year with a "company takeover" - as my old company is now become a part of a bigger organization. I see this as very positive and hope that the next two years will bring many changes and more responsibility to me. We must wait and see, but I think that it is time to speed up my work profile.
On the watch front, I hope 2014 will bring me back in "contact" with the watchworld and give me some more time to update my blog and the other forums I'm on. So again I say to all - welcome 2014 and let it be a good year to come.



My daily watch for is for now the Rolex sub 16613
Updated 2011-05-21
Since I got my Rolex sub gold and steel (model 16613), it has been my daily watch. The wife still thinks it is to "nice" - the gold makes it look like a "not a mans watch" in her mind.
But I like it ;-)
I'm starting to grow warm on Panerai again.
Updated 2013-11-08
After a periode where Panerai have been in the dark from my point of view. I'm starting to enjoy the old look and size of the Panerai watches, and will focus on the early models. Somehow the newer models are to high priced for my "time".
Maybe a Panerai Logo, just to get a basic model back into the family.